Crypto Facilities Raises Seed Round to Build Digital Assets Futures Platform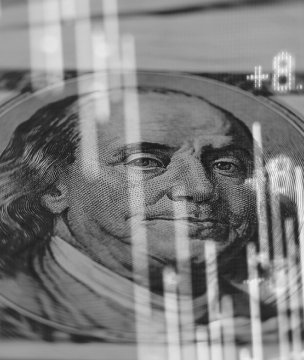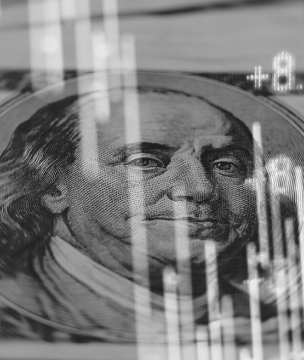 LONDON, 6 September 2016 /CRYPTO FACILITIES/ – London-based Crypto Facilities which operates a trading platform for digital assets and is the first provider of regulated Futures on bitcoin, today announced a $1.5m seed round led by Pamir Gelenbe's AngelList syndicate with participation from Playfair Capital, Digital Currency Group, String Ventures and hedge fund veteran Lee Robinson.
Since its launch in 2015, Crypto Facilities has established itself as the market leader in professional digital asset trading products, servicing private clients, investment firms and hedge funds. The firm has facilitated over $150m in bitcoin derivatives trades and recently announced a partnership with Chicago-based CME Group, the world's leading derivatives marketplace, to calculate and publish a reference rate and real time index on the bitcoin price, a step seen as sign of a further professionalization of digital asset trading.
Pamir Gelenbe said "The Crypto Facilities team combines deep product expertise, outstanding work ethic, and strong commercial acumen. They have achieved a lot with very little and are well positioned in the emerging digital asset derivatives space."
Barry Silbert, CEO of Digital Currency Group, said "We believe finance and investment professionals will play a big role in the bitcoin ecosystem, and Crypto Facilities is building a world-class bitcoin derivatives platform suited for sophisticated traders who want access to more complex financial instruments in bitcoin and a growing class of digital assets."
Nathan Benaich, Partner at Playfair Capital, added "Blockchain technology and digital tokens are rendering many unsolved, high-value problems tractable. Major asset classes, services and contracts will gradually become digitised such that they run on a blockchain and become tradable. The digital assets derivatives platform Crypto Facilities has built is crucial to this shift and will only become more so as the market matures."
Crypto Facilities has built products that enable traders to take a directional view on the price development of digital tokens and to manage their price risk. The firm also offers bitcoin custodial services. The capital from this financing round will allow Crypto Facilities to further enhance its infrastructure and product offerings, while continuing to work closely with financial regulators in the US and Europe.
Crypto Facilities CEO and cofounder Dr. Timo Schlaefer said, "Our investors bring deep expertise in financial markets and blockchain technology, and we are excited to be working with them in our next phase of growth. Blockchains will have a tremendous impact on how we transact and record information. Digital tokens have the potential to become a major asset class and we are at the forefront of facilitating trading these assets."
ABOUT CRYPTO FACILITIES
London-based Crypto Facilities is the market leader in professional trading products on digital assets, listing the first regulated Futures on bitcoin. The firm has facilitated trades in over $150m notional for its institutional and private clients and calculates the CME CF Bitcoin Reference Rate and Real Time Index.
ABOUT PAMIR GELENBE'S ANGELLIST SYNDICATE
Pamir Gelenbe's AngelList syndicate focuses on public blockchain and decentralised web and cryptocurrency investments. Pamir is an active early stage investor and Venture Partner at Hummingbird Ventures. Pamir is a board member of Eatupp, Kraken, On Device Research, Peak Games and Souq al mal and founder of the CoinSummit conference series.
ABOUT PLAYFAIR CAPITAL
Playfair Capital is a London-based early stage venture capital firm investing in entrepreneurs building technology companies that re-imagine the way we live, work and play. We focus on companies creating experiential products and services to solve complex, high-value problems by using a combination of novel core technology, data and design. We provide the financial, operational, and strategic support our founders need to build category-leading companies. Since 2010, Playfair has backed over 40 companies including DueDil, Appear Here, Mapillary and Numerai.
ABOUT DIGITAL CURRENCY GROUP
Digital Currency Group builds, buys, and supports bitcoin and blockchain companies by leveraging our insights, network, and access to capital. Based in New York City, DCG has been an active seed investor in the digital currency industry with over 80 investments in 20 countries. Learn more at dcg.co.
ABOUT STRING VENTURES
String Ventures is a seed and early stage VC fund that operates out of San Francisco and Istanbul, sourcing deals from Silicon Valley, San Francisco Bay Area, CEE and Turkey. String Ventures focuses on the Stanford University ecosystem, European hubs and top technical universities in CEE, targeting seed and early stage investments with the aim to be the first or second money in.