Ex-Goldman Director Aims to Hedge Your Bitcoin Risk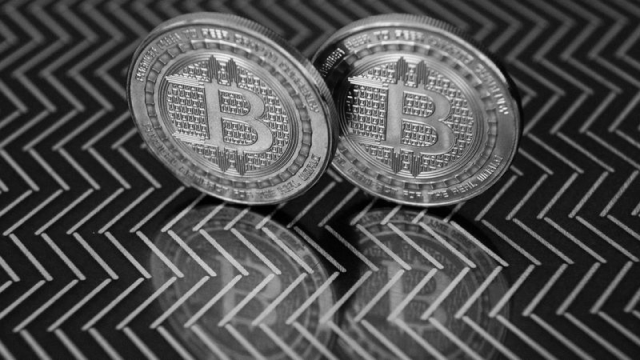 LONDON, 25 FEBRUARY 2015 /CNBC/ – The nascent industry of bitcoin derivatives got a high-profile boost on Wednesday, as a London-based trading platform was launched by ex-employees of some of the world's leading investment banks.
Crypto Facilities was set up by former bankers from Goldman Sachs, Morgan Stanley, BNP Paribas and Société Générale.
The platform pitches itself as a broker which specializes in bitcoin derivatives, and trades financial products like options and futures which are directly linked to the price of the cryptocurrency. Thus, it allows users to "go long" and bet that the price of bitcoin will rise, or "go short" and bet the price will fall.
Timo Schlaefer, the co-founder and CEO, was previously the executive director of credit quantitative modeling at Goldman Sachs in London. Speaking to CNBC via telephone Wednesday, he said he had worked for the investment bank for ten years but left to create this brokerage firm.
"I really wanted to help this industry develop and bring the experience that I have," he said.
Schlaefer added that he saw real potential in the technology behind bitcoin - the block chain - which is a publicly-distributed ledger system which makes sure all transactions are verified in a transparent, decentralized and secure fashion.
Crypto Facilities is officially regulated by the U.K.'s Financial Conduct Authority. However, the regulator only oversees the company's traditional derivative operations, as there are not yet any official regulations on the digital currency in the country.
Like Schlaefer, the Bank of England has also said it sees huge potential for the technology behind the digital currency bitcoin.
In a report in September, the central bank said it could have far-reaching implications and the potential to reshape the financial industry. However, the bank also outlined a series of hypothetical risks that the currency could pose to the U.K.'s financial stability.
The risks included a bitcoin price crash on the back of unhedged exposures by important financial institutions, or if investors became leveraged via derivative contracts.
Schlaefer responded to the research, saying that derivatives tended to have a "smoothing effect" on prices and that the company would use the same risk management tools and supervision as it does on its more traditional operations.
Bitcoin is the most popular of the "virtual" currencies which allow users to exchange online credits for goods and services. While there is no central bank that issues them, bitcoins can be created online by using a computer to complete difficult tasks, a process known as mining.
Singapore-based Coinarch is another bitcoin trading firm that deals with derivatives for the cryptocurrency, and Schlaefer told CNBC that anecdotally he knew of other firms in Russia, China and the Seychelles that also had similar platforms.