Former Goldman Sachs Director Launches Bitcoin Derivatives Brokerage Crypto Facilities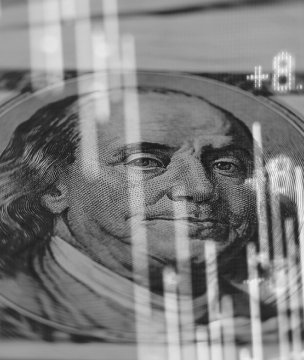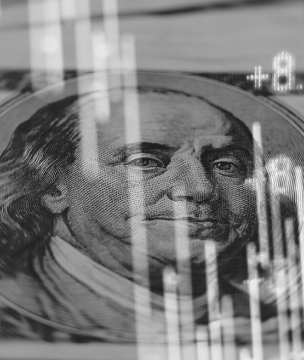 LONDON, 26 FEBRUARY 2015 /BITCOIN MAGAZINE/ – Crypto Facilities Ltd., a London-based broker founded by former Goldman Sachs Executive Director Timo Schlaefer, has announced the launch of its bitcoin derivatives trading platform.
In financial jargon, a derivative is a contract that derives its value from the performance of an underlying entity, in this case the exchange value of bitcoin. Crypto Facilities trades financial products such as bitcoin options and futures, allowing users to "go long" and bet that the price of bitcoin will rise, or "go short" and bet the price will fall. The first derivative offered by Crypto Facilities is a forward contract - a contract to buy or to sell an asset at a specified future time at a price agreed upon today - on the U.S. dollar price of bitcoin. The forward contract serves to hedge against bitcoin volatility, or to benefit from future swings in the bitcoin price.
The forward contract comes with different maturity months, and traders can choose from the nearest three in the March, June, September and December cycle. Once a forward reaches maturity, it will be settled automatically. Traders do not have to wait until maturity to get out of their position, but can trade out at any time. Buying one forward - the minimum trading unit - requires a minimum deposit of 0.50 bitcoin. To sell short one forward, the minimum deposit is 0.25 bitcoin.
As of this morning, one forward at September 15 was trading at USD $242, while the current Crypto Facilities Instantaneous Bitcoin Price Index (CF-BPI) was USD $236. The CF-BPI is calculated continuously based on the current best bid and ask prices observed on major bitcoin exchanges.
"Our forward is probably the simplest and most effective tool out there to protect yourself against bitcoin volatility," said Crypto Facilities Co-Founder and COO Jean-Christophe Laruelle. "If you want to lock in the value of one bitcoin, you sell one forward".
Forward contracts are traded between investors on the platform developed and managed by the brokerage, which matches sellers with buyers without acting as a central counterparty and takes a commission on all trades based on the official fee schedule. The brokerage, targeted at institutional investors and expert individual investors used to trading derivatives and futures, operates in bitcoin.
Crypto Facilities, which employs a team of qualified financial experts, was founded by Laruelle, a former Senior Trading Architecture Designer at BNP Paribas/Société Générale and Schlaefer, a former Executive Director in Credit Quantitative Modelling at Goldman Sachs who holds a doctorate in financial engineering.
The firm, registered with the U.K. Financial Conduct Authority (FCA) as an appointed representative for broking exchange-traded futures and options, adheres to strict compliance and security standards and holds bitcoin deposits in cold storage on offline, encrypted servers.
The availability of mature financial products such as Crypto Facilities derivatives shows that Bitcoin is taken more and more seriously by the financial establishment and that - like or not - the Bitcoin space is becoming more professional and mainstream.
"The Bitcoin space still lacks professional, reliable marketplaces, and this is what we provide," Schlaefer said. "We apply the same standards in terms of risk management, compliance and reporting as you would see in the traditional finance space." He added that the firm has a number of additional financial products in the pipeline and plans to expand its range of services.
Schlaefer told CNBC that he saw real potential in the technology behind Bitcoin - the blockchain - which is a publicly-distributed ledger system that makes sure all transactions are verified in a transparent, decentralized and secure fashion. The CNBC article observes that, like Schlaefer, the Bank of England has also said it sees huge potential for the technology behind Bitcoin.
In a recent paper titled "One Bank Research Agenda," the central bank said that Bitcoin could reshape the financial industry. A section of the paper (Page 31), dedicated to a Fedcoin-like scenario where central banks might issue digital currencies such as Bitcoin, notes that both the technology and financial sectors need to be engaged, as each brings important and distinct expertise.
"Creating such a system would entail creating a protocol for value transfer over the Internet, akin to what Berners-Lee did for information," the Bank of England paper says.